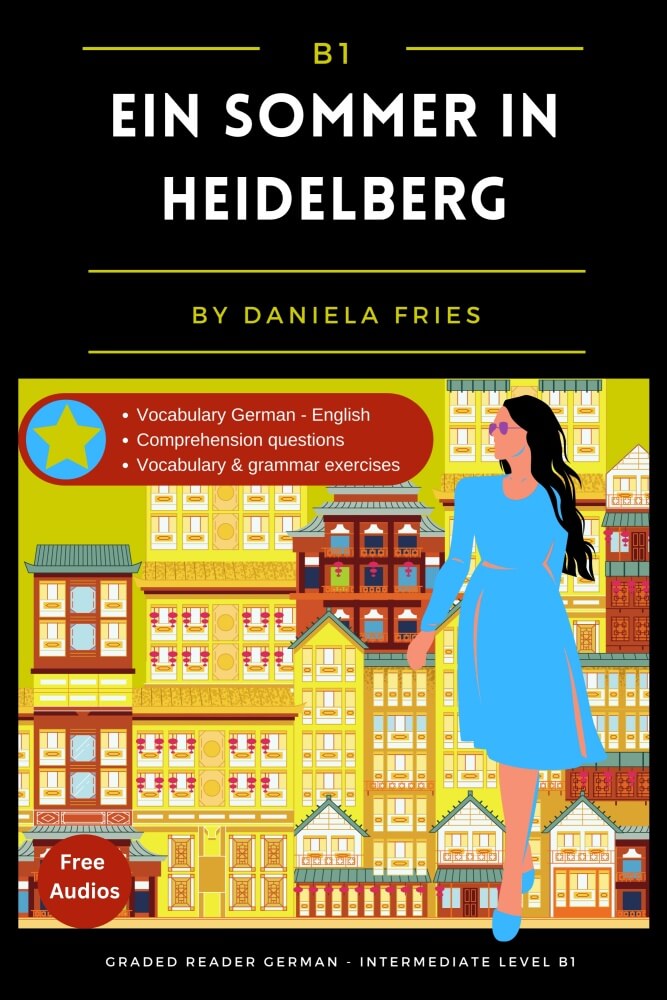 The lives of a young German marketing specialist, an Italian graduate student, and a Spanish programmer take unexpected turns after they accidentally meet in the beautiful city of Heidelberg.
Throughout the book, you will find cultural hints about life in Germany that will help you to become familiar with German habits.
The story combines colloquial language used in natural dialogues with some business German and slightly formal expressions.
Additional Content: 
Vocabulary German – English

Each chapter is followed by a short summary

Comprehension questions make sure that you understood the content well. 

Vocabulary exercises will help you to memorize and review important words and expressions

Different kinds of grammar exercises to review the most importants aspects of German grammar, such as tenses and declension endings
Legal Notice:  These products are created and sold by Jadati LLC, 2880 Oakland Park Blvd, Suite 225C, Oakland Park, FL 33311, USA. For more information, please contact daniela @ jadatidigital.com