Podcast for beginners and intermediate Students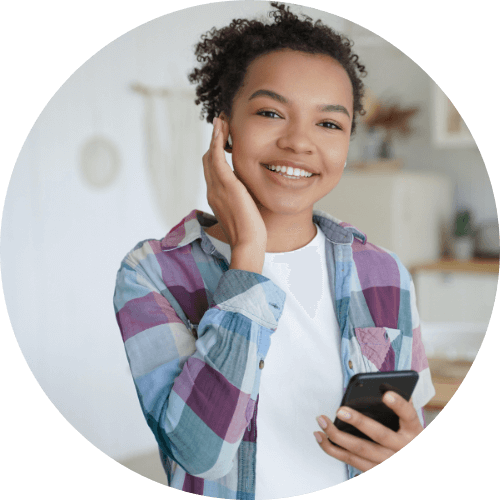 When you are learning a language, you need a lot of input to make progress. Podcasts that suit your level are a great way to immerse yourself in your target language. Ideally, they should be about topics that interest you and use casual language. Language students who regularly listen to podcasts say that certain grammatical structures, idiomatic expressions, or words stick automatically because they hear them repeatedly. Unlike videos that require full attention, podcasts can be listened to while taking a walk, doing household chores, or performing monotonous tasks at your computer. Therefore, they are ideal for people who do not have a lot of free time but wish to work on their target language daily.
The episodes of the "German with Stories" podcast alternate between episodes for beginners and episodes for intermediate learners. The beginner episodes consist of a short text that you will hear first in German, then sentence by sentence with an English translation and then once again in German. All texts connect to a story, so please start listening to episode no.2 and then continue with all even numbers.  In the episodes for intermediate students, you will listen to all kinds of topics in everyday German, only in German and at a normal speed. All episodes with odd numbers are for intermediate students.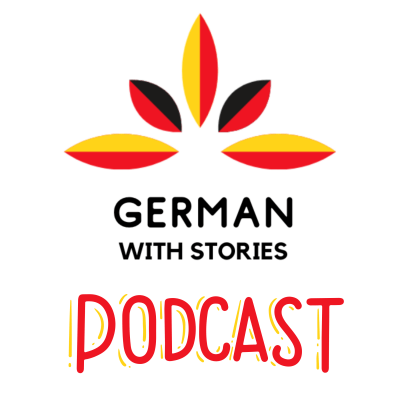 Many successful language learners and polyglots use podcasts to bring their skills to perfections. This works best when you don't only listen to the podcast but work actively with the content to improve your grammar and pronunciation and extend your vocabulary.  Therefore, German with Stories podcast episodes are accompanied by a full transcript, an English translation, vocabulary, language tips and explanations, quizzes and exercises. Join the German with Stories Club for free and check it out.