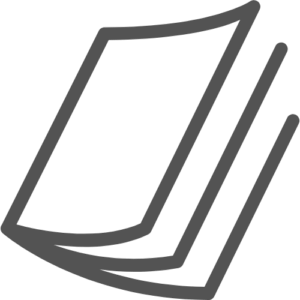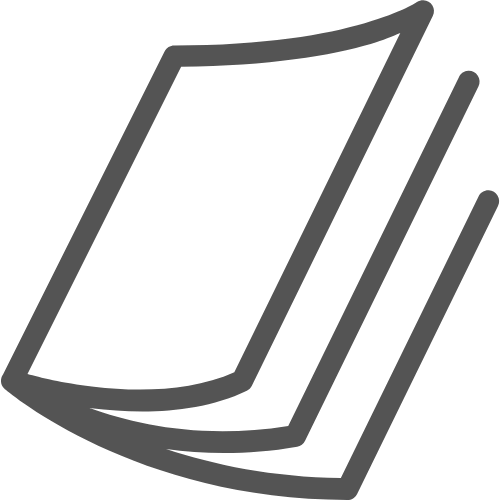 Our magazines are suitable for advanced beginners and intermediate students. They cover a wide variety of topics. You can use them for self-study or with a tutor or language exchange partner. Each magazine consists of 16 texts with audios, a vocabulary list German-English, comprehension questions, conversation questions  and two grammar/vocabulary exercises. You will read about the history, culture and geography of the German-speaking countries Germany, Austria and Switzerland and learn about famous people from those countries. In addition, every magazine has three texts about fictional "normal" people and three texts about a general topic. Each text is accompanied by an audio recording. 
All magazine texts are available as courses  in our German with Stories Club member area (MAGAZINE or PREMIUM membership). As a member, you also have the possibility to download the PDF ebooks (monthy-by-month access) and can ask questions about grammar, vocabulary or content.
Below, you have the option to download a sample of Magazin 1 that includes the table of content and the first two texts to get an idea what the magazine looks. And you can sign up for a free membership plan which will give you access to 8 magazine texts, both online and for download. 
The course in the membership area (plan MAGAZINE or plan PREMIUM) looks like this (in the not too far away future, I'll introduce the GWS Club in a video, until then, the screenshot must do) :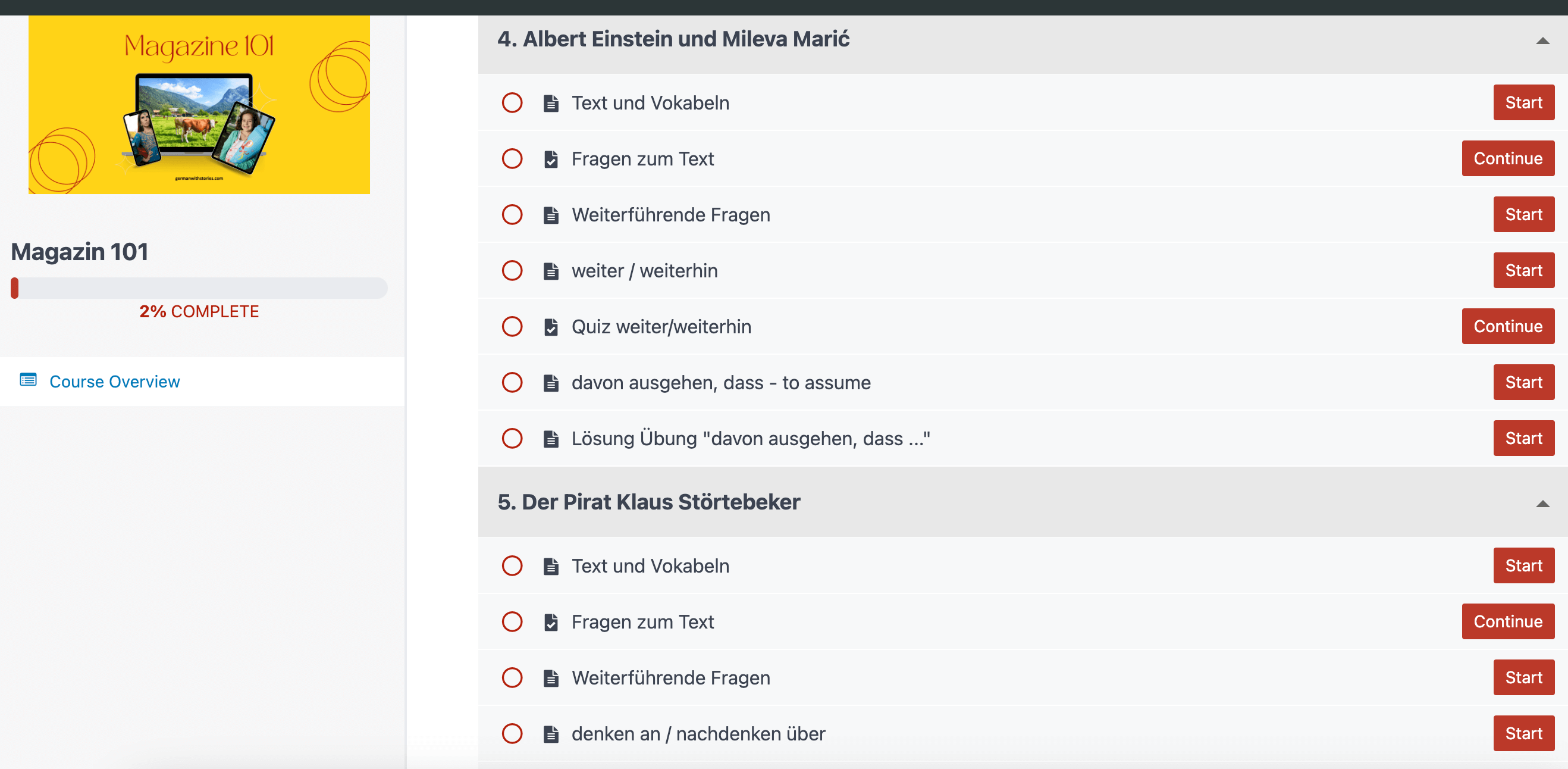 Get your German with Stories Magazines as PDF ebooks
If you have little time and only want to read in German occasionally, purchasing the PDF version of the magazine will be the best option for you. You can always opt for a membership plan later. New magazine texts are added weekly and some will only be available for GWS Club members, so a membership is always worth it. 
Please click on the covers for more information about the content!
Magazines no. 5 will be added soon and Magazine no. 6 is due to be published before the end of 2023. 
Learn even more about the German-speaking countries and save 25%.